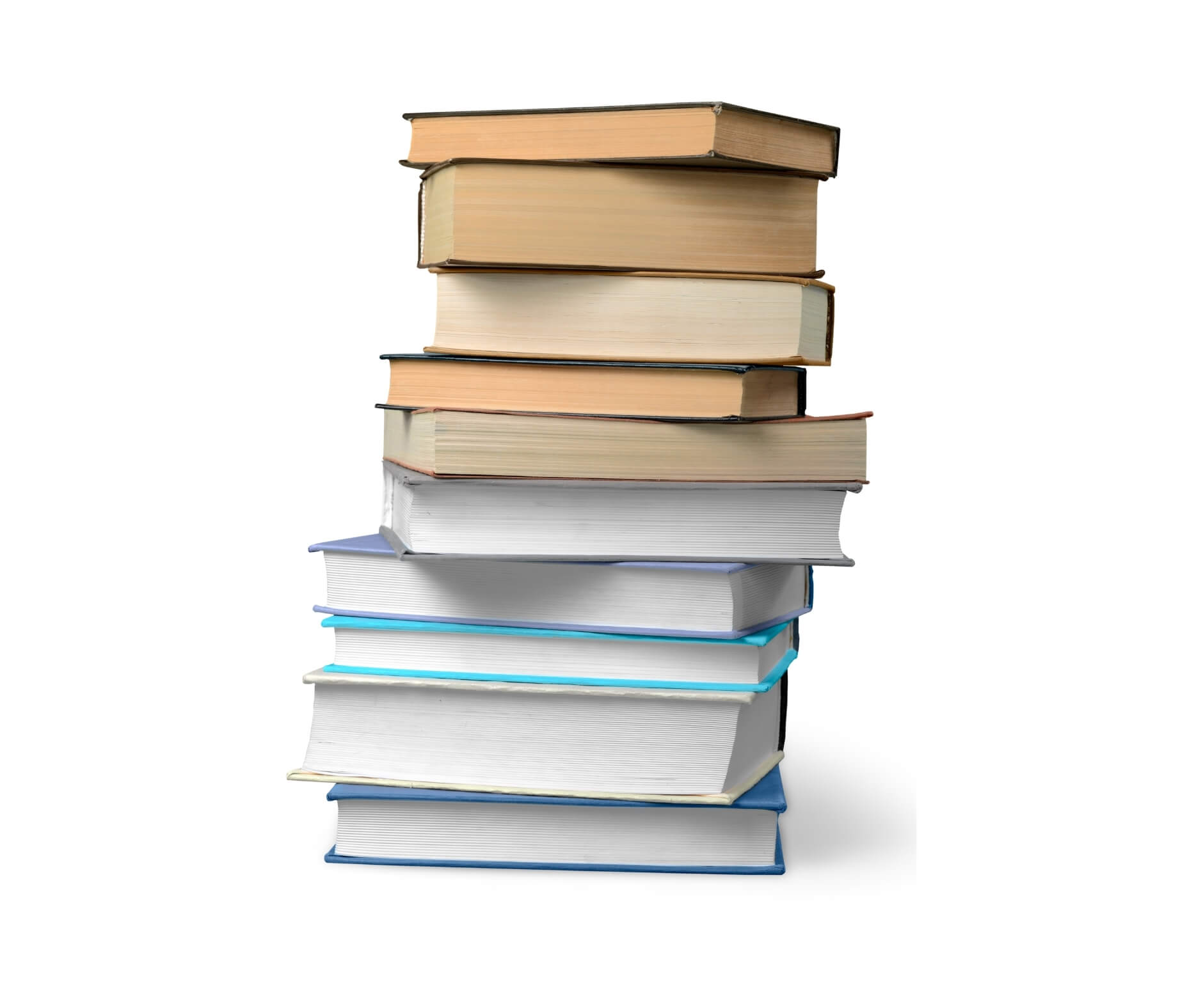 The amount you'll pay to sell books on Amazon will depend on a few things: The type of account you opt for (individual or professional), how you price your products and your fulfilment method (FBA or FBM).
We'll explore these below, but for now, remember that these should be estimated ahead of time – before you buy any inventory or get started to ensure that your business will be profitable in the end.
How to source used books for Amazon
Newsflash: There are used books everywhere!
If you don't have a collection already that you're looking to sell, there are plenty of places to find stock – just make sure you have some idea of what you're looking for.
Source used books locally
You could try specific used book stores which may be easier to rummage through, although perhaps priced a little higher.
Retail and discount stores like Ollie's and Big Lots are also good sources of used books, though they may not be as consistent as the others. They're a great place to find overstock.
Look out for library sales, or garage and estate sales in your local area. You might be able to Google these or find them via community Facebook groups.
Source used books online
Not keen on mooching through dusty piles of books in person? That's ok, hop online. Just bear in mind that it's tricky to tell the condition of a book if you're not there to see it yourself.
Facebook and Craigslist are good places to start. You can look through existing posts or post something yourself asking for books, maybe people will donate them to you.
You could buy from Amazon and flip, although this is understandably a pricier option.
A word of warning: Avoid the rabbit hole of retail arbitrage. It's murky, and unless you play it very carefully, you could be penalized by Amazon and potentially your customers.
Setting up your Amazon seller account
You've got some stock and you're ready to get set up selling, that's great. Whether you've got a regular Amazon account already, or you're a total newbie, this part is pretty simple.
Create your Amazon seller account and choose whether you will operate as an individual or a professional seller. It's free to sell as an individual, but you'll pay fees per unit you sell. For professional sellers, there's a monthly account fee.
For new booksellers, it's probably best to start as an individual, upgrading to a professional account when you sell more than around 40 units per month.
How to list and price your used books
You have a couple of options when it comes to listing your books on Amazon FBA:
Use the Amazon Seller app to take photos of your books and upload them, creating each listing manually, or
Enter the ISBN into Amazon's search bar and select the "I have one to sell" option. This will load the information on that book.
Amazon has very specific guidelines on how to grade and list used books. This includes how you describe the condition of your books.
Amazon's used book condition categories are:
New

Used – Like New

Used – Very Good

Used – Good

Used – Acceptable
For used books, you can also add a "specific condition" note with more information, e.g. "this book has highlighting or a handwritten note on the front page".
Including these details is hugely important for customer experience and feedback, so make sure you prep your books before selling and check for these things.
You also want to ensure your pricing is smart. It's the first thing that could turn your customers to you or away from you, if you are experienced book seller on Amazon, its important to stay on top of taxes here's the articles covering Amazon Fba 2022 Sales Tax.