Albanese to lead large deputation on Indonesia visit
We knew prime minister Anthony Albanese was heading to Indonesia, but we did not know he'd have quite a posse with him. According to media release we've just received, he will be travelling with foreign minister Penny Wong, trade minister Don Farrell, industry minister Ed Husic, and Luke Gosling, the member for Solomon (which is in the NT).
The release says:
[The delegation] will travel to Indonesia for the Annual Leaders' Meeting with President Widodo in Jakarta

They will be joined on the visit by a high-level delegation of Australian business leaders.

The Prime Minister will depart Australia on Sunday 5 June, returning Tuesday 7 June.

During the Annual Leaders' Meeting, the Prime Minister and President Widodo will discuss bilateral trade and investment, cooperation on climate and energy, and regional and global interests.

Especially important will be both sides' ambition to unlock the potential of the Indonesia‑Australia Comprehensive Economic Partnership Agreement, including to take forward the Government's proposed $200 million climate and infrastructure fund with Indonesia.

In Jakarta, the Prime Minister will also meet with ASEAN Secretary-General Dato Lim Jock Hoi to discuss the Government's commitment to Southeast Asia and ASEAN centrality.
Albanese said he had committed to visiting Indonesia as soon as possible as it was one of our closest neighbours. He said:
Our two countries have a long history of cooperation and friendship, and my government will work with Indonesia to deepen this.

We partner together closely on issues of trade, development, education, and regional security.

During my visit, I look forward to building our ties further, including to revitalise our trade relationship and promote climate, infrastructure and energy cooperation.
Wong said Indonesia and Australia "share a fundamental interest in promoting a more prosperous, stable and secure region, where sovereignty is respected".
Farrell said: "Revitalising our trade and investment relationship will boost the economies of both Australia and Indonesia."
And Husic said: "Working with Indonesia is central to the Albanese government's trade diversification plan, which will provide new opportunities for businesses in both nations."
The always excellent Weekly Beast is out:
Anne Aly's moment of hope
For Anne Aly, her swearing in this week as minister for early childhood and youth was more than just a personal achievement.
It was a moment that signified change and hope for her and fellow Muslim cabinet minister, Ed Husic.
Making history on Tuesday, Aly and Husic were sworn in to the federal cabinet, proudly clutching their Qurans, as the nation watched on.
Full story here:
Social services minister on abolishing the cashless debit card
Amanda Rishworth, the social services minister, has released this statement about her efforts to abolish the cashless debit card. We reported on the latest Australian National Audit Office report into the card earlier today.
That story on the latest ANAO report is here:
The spy who stayed out in the cold to take pics for their socials.
The ABC reports that the Ngunnawal, the traditional owners of the land now known as Canberra, plan to lodge a native title claim in the ACT.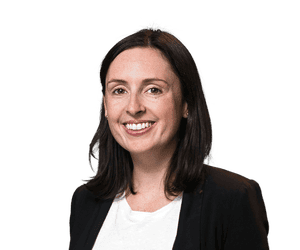 Lisa Cox
Proposal to declare emperor penguins protected species fails
The 44th Antarctic treaty consultative meeting has failed to adopt a proposal to declare emperor penguins a specially protected species.
The proposal had been pushed by Germany and the Scientific Committee on Antarctic Research due to the threat the climate crisis poses to populations of emperor penguins.
Under the most pessimistic scenarios, population numbers could fall by 80% by the end of the century.
Outcomes under the Antarctic treaty system require consensus-based decision making.
The proposal to give emperor penguins special status failed because it did not have support from China.
WWF Australia's Antarctic conservation manager Emily Grilly said it was disappointing the proposal wasn't adopted despite "overwhelming support around the table". She said:
Each year we face new realities caused by the climate crisis, and each year we see a minority of nations continue to block progress on important conservation measures that would help to reframe current projections for Antarctic wildlife.
Here are the latest coronavirus numbers from around Australia today, as the country records at least 50 deaths from Covid-19:
ACT
Deaths: 0
Cases: 729
In hospital: 81 (with 1 people in ICU)
NSW
Deaths: 11
Cases: 7,412
In hospital: 1,254 (with 34 people in ICU)
Queensland
Deaths: 6
Cases: 3,790
In hospital: 305 (with 3 people in ICU)
South Australia
Deaths: 5
Cases: 2,468
In hospital: 232 (with 10 people in ICU)
Tasmania
Deaths: 0
Cases: 725
In hospital: 42 (with 1 person in ICU)
Victoria
Deaths: 22
Cases: 9,583
In hospital: 514 (with 29 people in ICU)
Western Australia
Deaths: 6
Cases: 7,092
In hospital: 275 (with 9 people in ICU)
There's a few jubilee memes getting about, this one is quite journalism specific but I enjoyed it.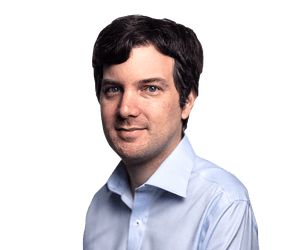 Daniel Hurst
Wong emphasises Australia's willingness to listen to Pacific priorities
Let's return briefly to Penny Wong's press event in Tonga. It's very clear that the foreign affairs minister has been seeking to use her visits to Fiji last week, Samoa yesterday and Tonga today to emphasise she wants to listen to Pacific priorities.
Pacific leaders have repeatedly said they see action on the climate crisis as much more important than geopolitical rivalries. This explains why Wong has been so keen to promote the new Australian government's deeper 2030 emissions reduction target and the plan to ramp up use of renewables.
Regional leaders have warmly welcomed this new approach (although there's no doubt they would like Australia to go even further to curb fossil fuel projects and exports). It's also clear from many of the journalists' questions that there is strong interest in the new government's planned changes to Pacific labour mobility and visa schemes.
Wong didn't mention China directly, but the subtext at the end of the press conference was clear. Wong said the nature of Australia's relationship with Pacific island countries was as important as the outcomes:
We are not a government or a country that wants to come in and tell you what you should do. We see it in our interests and part of our responsibility, as a member of the Pacific family, to work with you. And that's the approach we'll take.