Business leaders from across the North have shared what they consider to be the priorities and opportunities for the region in both the short term (12-24 months) and long term (10 years) in a new report compiled by Squire Patton Boggs which build's on the Invest North conference which was hosted earlier this year by TheBusinessDesk.com.
Below are some of thoughts but if you'd like to read the full report you can download that here.
Marcus Mollinga, co-founder and director of YourZooki noted he'd like more support for businesses looking to grow internationally something YourZooki has done with Mollinga sharing his experience during the Invest North conference.
He told the reports writers: "There needs to be greater support for businesses across the region on their international growth journeys. International sales account for 35% of our sales, and we are available in 49 countries and growing. There are plenty of Northern businesses, like ours, doing something differently and that can translate onto a global stage, but Brexit and the pandemic have made that more complex in recent years. I would like to see greater government guidance to ensure smooth exports overseas."
Louise Chapman, investment director at Praetura Ventures echoed some of the sentiment but said: "To start and scale businesses that turn heads on the world stage, we need to understand everyone has to play a part in growing a community, particularly post-pandemic."
Transport remains a high priority for the region, with the metro mayors consistently calling for more control and improvements to be made.
Simon French, managing director of Panmure Gordon in Yorkshire said: "In the long term, we believe the priority should be to make it quicker and easier for people to travel between the built-up areas of the North. Our towns and cities are constantly reinventing themselves and when you look at the skyscrapers of our main economic centres at night, you could be in any capital city. To talk about the need for levelling up does a disservice to the great progress made in places like Leeds, Liverpool, Manchester, Newcastle and Hull over recent years."
Former chief executive of Manchester city council, Sir Howard Bernstein also cited transport as a "continuing long term priority" for the whole of the North. He added: "We are still short of where we need to be given the criticality of connecting the big city regions."
But beyond just infrastructure a number of those spoken to as part of the report and as part of the Invest North 2022 conference hailed education as critical.
Bernstein noted that "Education, skills and housing need to become characterised by stronger action and where elected mayors are empowered to take more direct responsibility for delivery."
Ken Cooper, managing director of venture solutions at the British Business Bank which is responsible for the Northern Powerhouse Investment Fund said: " Better education is almost too obvious to say, but the kids going through school now have the potential to be our business leaders, scientists and innovators of the future. The more they understand about business and politics, as well as specialisms in science, maths, etc., the better."
However to tackle the talent crisis which is being experienced cannot just be left to training the next generation but look to retrain and retain the current workforce, Annette Joseph MBE, founder of Diverse & Equal explained: "In the short term, businesses should focus less on recruitment and more on retention and progression. Everyone is competing for the same talent. If you are an SME or larger company, I would say that you already have the talent within your organisation to help you grow and innovate.
"As a nation, we are missing a huge opportunity to retrain people from minority backgrounds, who are already in our organisations, into tech/digital roles. It is cost effective. It is actionable and it solves myriad problems. It provides not only the talent needed to grow, but also the talent to innovate and create products and services fit for a diverse world."
To read the full reports and hear from other business leaders including Bobby Thandi the founder and CEO of XR Games, Sara Prowse, CEO of UA92 and Bod Buckby the head of primary markets and the London Stock Exchange click here.
The Invest North 2022: Accelerating the Renewal of the North report has been published by Squire Patton Boggs in partnership with TheBusinessDesk.com and The Northern Powerhouse Partnership and builds upon the discussion held at this year's Invest north Conference.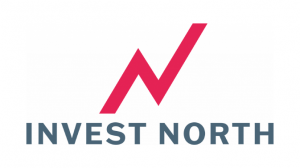 Invest North 2022 comprised a virtual one-day conference bringing political and business leaders together to look at how levelling up rhetoric can be changed into realistic economic growth for the North. Curated by TheBusinessDesk.com, the event was supported by headline sponsor Squire Patton Boggs, alongside sponsors Progeny, Transpennine Express, Mott Macdonald, Northern Powerhouse Investment Fund, becg, Campaigner and Curveblock, and event partners Influential, The Northern Powerhouse Partnership and the IoD.