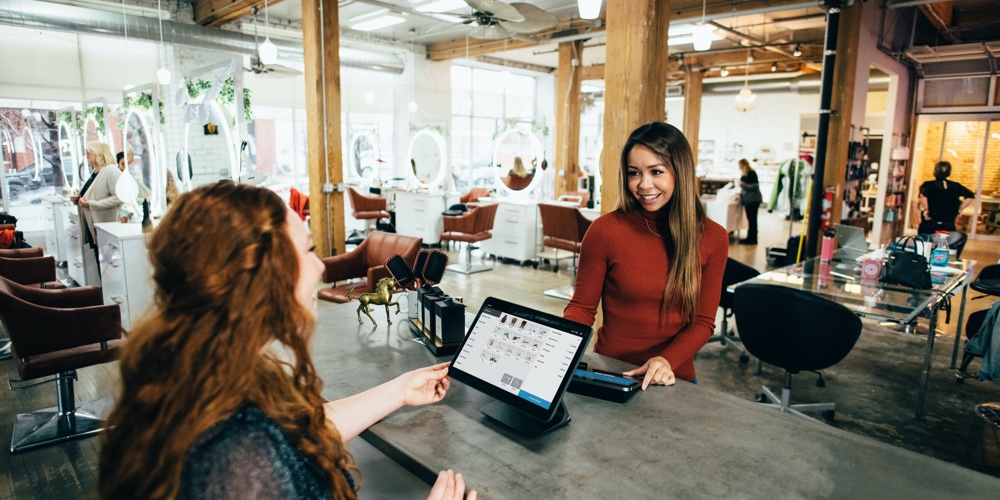 In the twelve months since establishing Nymbus CUSO, my team and I have traveled the country on an extensive listening tour to understand the concerns, challenges, opportunities and aspirations of credit union leaders. Our ongoing intent, as a next-generation, growth CUSO, is to identify and quickly deliver solutions to help credit unions compete and thrive by serving members in exceptional and unique ways. It takes new approaches to collaboration and thinking to solve our thorniest problems.
With the insights gathered, we identified small- to medium-size business (SMB) solutions as a potentially game-changing opportunity for credit union growth in 2022 and beyond. 
SMB by the Numbers: The Big Opportunity in Small Business
Small businesses are the jet fuel of our economy. There are more than 29 million small businesses in the U.S., with a nearly $700 billion opportunity in lending alone. In fact, research from Credit Suisse demonstrates the demand for B2B payments, at $125 trillion, far outweighs the $52 trillion in B2C. This is a massive, quantifiable opportunity at play, and one ripe for credit unions to seize.
Significant drivers of economic growth, job creation and innovation in the US, SMBs represent 99.7 percent of all US businesses and almost half of total private sector employment. Yet, a recent Forbes article states that only one-third of SMBs feel their primary bank understands their needs or appreciates their business.
While not a new opportunity, it is a growing one, thanks, in part, to big banks capturing and then under-serving it. According to FDIC data, big commercial banks have funded a whopping 87 percent of all SMB loans since 2016. Too often, credit unions feel they can't compete with the resources and reach of these larger institutions. But, in fact, credit unions have untapped advantages to deploy—and win—in this space.
Deep Relationships + New Thinking
Credit unions have a major edge over competitors: relationship-based banking rooted in member service. Over generations, we have built strong relationships by cultivating ongoing, face-to-face engagement with our business owner members, and we understand the business climates in our communities.
The stage is set to capture the SMB segment from the big money centers, but we can only accomplish this if we compete and differentiate on member service through even deeper understanding of—and delivery on—needs. 
Alternative online lenders have already begun to eat into big banks' dominance with small businesses. They offer speed and ease of use, from streamlined data entry to faster loan analysis and approval. Credit unions must quickly bring to market these same experiences. Like credit unions, community and niche banks are providing promising examples of a service-first model that is winning against big banks. Locality Bank, a digital-only community bank focusing on local businesses is one.
Corey LeBlanc, co-founder of Locality Bank, explains, "We're going to be hyper-focused on the communities that we serve and really empower them to be successful, but we're going to do so with the technology that enables us to adjust on the fly." To grow, credit unions must combine personal relationships with new thinking and innovative, nimble technology.
Today's best fintech platforms empower financial institutions of any size to compete and grow with the most advanced digital technology but without the out-of-reach, upfront investments needed to build these applications from scratch. Quickly launched, these platforms offer SMB-focused services such as lending, cash management and fraud monitoring. Combined with thoughtful, member-centricity, these can become clear differentiators for credit unions.
Full-Service Platforms
With powerful digital solutions and the people and processes to support them, credit unions can masterfully provide small businesses with another powerful benefit: a complete package of integrated services. According to a study by Cornerstone Advisors, in 2021, SMBs spent more than $500 billion on outside vendors to handle their accounting and process payments.
Right now, only six percent of small businesses use their financial institutions to handle these services. But 68 percent say they would consider doing so. That means more than $350 billion is up for grabs if credit unions can integrate these services into overall SMB offerings. When credit unions can link into SMB members' everyday operations—bundling administrative and merchant services into the deposit management and lending services already provided—credit unions of any size can claim this fertile market segment to compete, thrive and grow long-term.
Data Segmentation 
What can you do to better connect with your small business members? Digital tools help make it easier to serve SMB members in general, but more deeply understanding your fields of membership and becoming more focused, with hyper-targeted solutions they can't get elsewhere, builds loyalty while creating new revenue streams.
Not all your SMB members have the same needs, so further customizing your offering is a smart next step. Use data to better serve your members, leaning into those connections as you move toward increased member segmentation that drives revenue.
Nymbus Labs is working with growth-focused credit unions to leverage this approach to quickly grow through new member segments, in some cases driving revenue through national expansion within their fields of membership. It takes good data and often collaborative partnership to understand and deepen connections through unique solutions that add real value.
For example, an SMB member may have a five-year franchising plan—and long-term service needs. But you won't know if you don't ask and use the data. Aspiration is a critical, often-overlooked nugget of attitudinal and predictive consumer data. Talk with members to discover where they want to be in two, five or 10 years, and ask how you can help them get there.
That's member centricity at its best, and it's a clear growth path that aligns with the credit union movement's roots and future. But we must constantly innovate and find more ways to compete, thrive and grow. So, we'll keep listening.
There's more about Nymbus' just-launched, turnkey SMB offering here.